I've used Manna Pro treats with my horses since I was just a kid, and Allen and I have used their treats here at Imagine A Horse for training Trick Horses for almost two decades. They're just the right size for training, really economical and don't affect the horses' diet.
When we first released our DVD "Treats as a Training Tool" in 2008 I approached Manna Pro about a sponsorship. They loved the idea — It was a natural fit!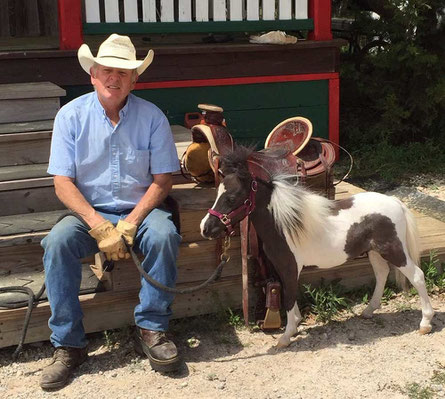 We're really proud of the video series we filmed with them in 2015. It was a fun series to make and has been SO well received by the horse loving public. Manna Pro makes great products and they are wonderful to work with. We appreciate their support.
This year our partnership gains momentum with the release of our all-new collection of blogs titled "Imagine A Mini". It's also the title of our newest DVD available here. 
I called Allen to tell him I was bringing a beautiful black and white stallion home and he got his saddle ready...very excited to try out the little stallion. Surprise, the saddle did not fit!
We now have a 22" miniature stud named  "Anniversary" in for Trick Horse Training. He is super cute and a whole lot of fun. He's from Little America Miniature Horses whose goal is to continue to improve the miniature horse bloodlines. I'm excited to keep you updated with his progress. Check in with us on our Facebook page here.
Imagine A Horse has several other miniature horses and miniature donkeys on the ranch that we're also working with. They are really great at learning tricks! We reward them with Manna Pro nuggets. Their size is just right for these little guys and not surprisingly they're great motivators!