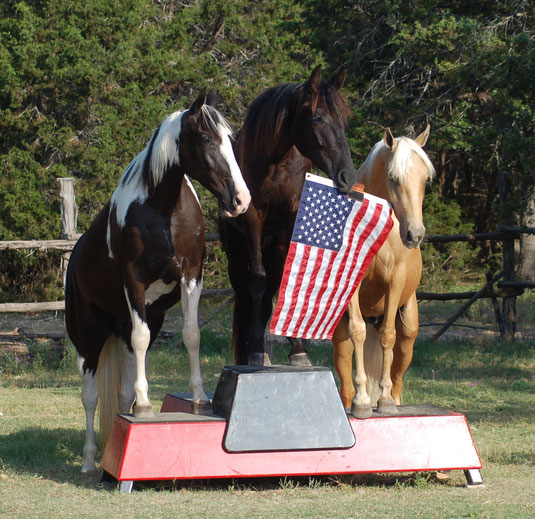 Treats as a Training Tool
Imagine a Horse announces the re-release of their popular DVD "Treats as a Training Tool".
Food Treats are used in training animals of all species. Treats can be used effectively and responsibly with horses too! We have presented many cool ways to use food treats for training your horse and maintain his good behavior including methods to stop mugging.
The introduction features Bobbie Colorado and her dog, Shamus. Bobbi has trained all species of animals and explains why food treats work.
Imagine a Horse shows you how to use food treats in under saddle work and in trick horse training with methods that anyone can use.
$25.00  plus $2.50 shipping in the USA