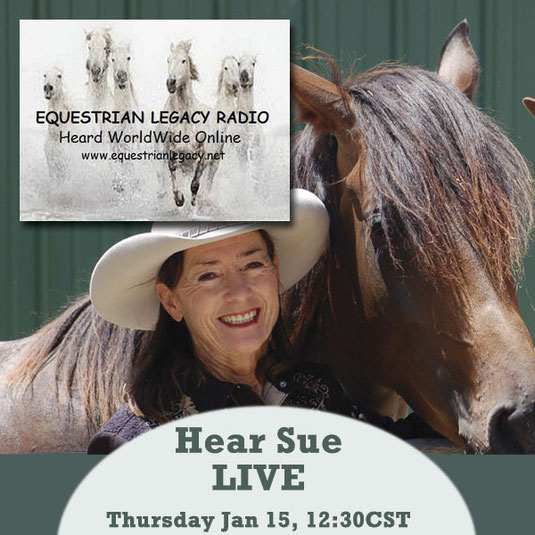 Listen as the Equestrian Legacy Radio host, Belinda Gail, talks with Sue this Thursday, January 15 at 12:30 CST here: http://www.equestrianlegacy.net/
Equestrian Legacy Radio is LIVE TALK RADIO for Equestrians and those that love the Equestrian Lifestyle.  They feature great music and conversation with your favorite entertainers as well as rising stars.
This is your chance to ask Sue anything you'd like to know about horses and trick training!
If you miss the live feed you can still listen to the archived podcast On Demand 24/7...on your Mobile Device or computer.

Find out more on their Facebook page.
Get the Equestrian Legacy Radio app by following this link. It's free!